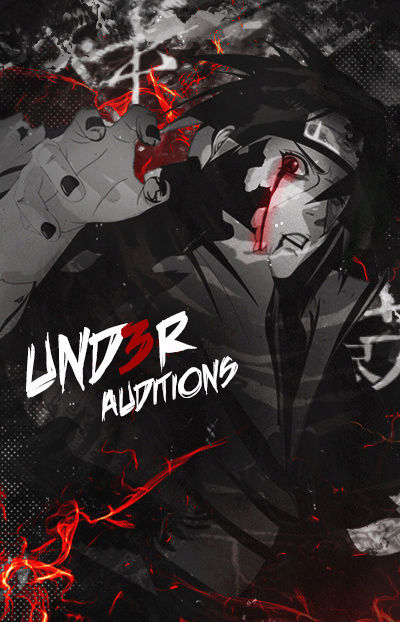 Welcome to Und3r Bit!
Initially, the studio was limited only for Brazilians, but changes are necessary to evolve, so we decided to open an audition for all countries!
Rules to join us:1
. The minimum duration for the AMV is 1:00. Along with the AMV link, the author's channel link and/or other projects (YouTube, AMV.org, AMVNews, etc.) should be sent, If any.
2
. The video to be sent must be
exclusively AMV (Anime Music Video)
. GMV (Game Music Video) / MMV (Movie Music Video), etc, will not be accepted. All AMV genres are allowed, except Candy.
3
. Only one video per person.
4
. The AMV does
NOT
have to be exclusive. We ask only the author to submit his best work.
5
. We need active members (not necessarily someone who posts hourly, but who is committed to always participate in MEPs and other studio activities).
6
. The audition is international, so editors of any nationality are welcome (all types of editors), provided they have knowledge of the English language.
7
. The Und3r Bit studio should be placed as the main studio (if you are not willing to represent the studio, here probably will not be your place). The author will receive banner, avatar and intro.
8
. Candidates (even after entry) need to be respectful with members of Und3r Bit. Respect is the key to a pleasant and evolving environment - and without it you will
not be welcome
in the team.
To apply for a vacancy, the editor must complete this form:
https://docs.google.com/forms/d/1HAh1DH_hndEgLLLnspLLa87QHiRs4PU0D2d30L6DSQE/edit
Good Luck